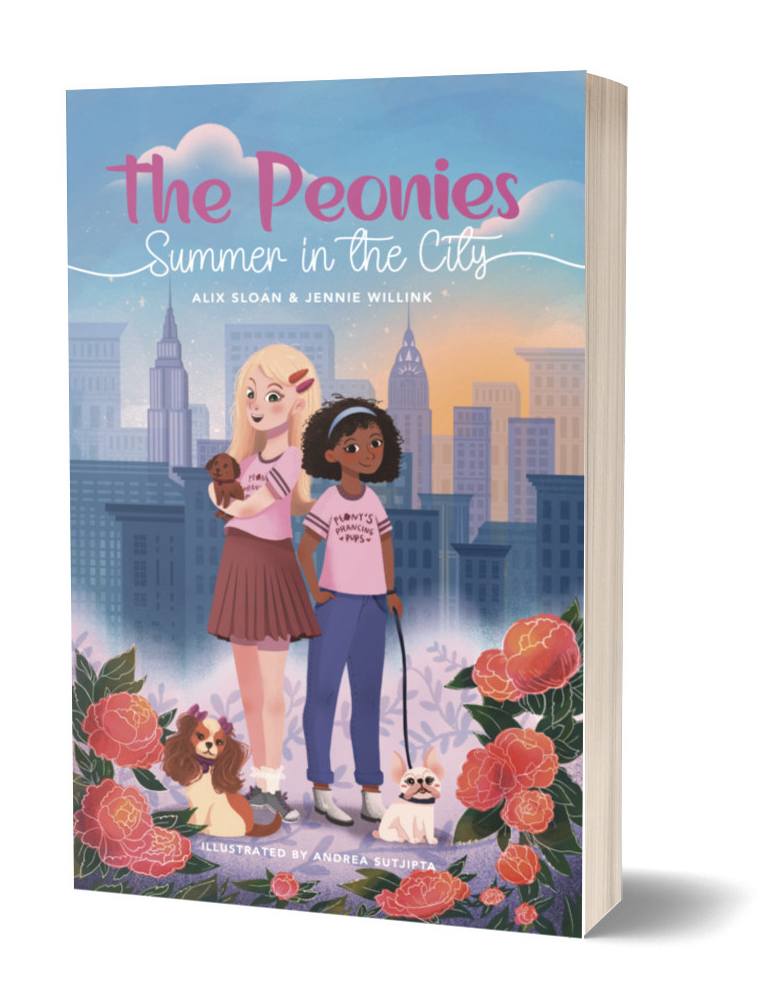 The Peonies: Summer in the City
by Alix Sloan & Jennie Willink
Two determined best friends. Three unpredictable dogs. One vibrant neighborhood in New York City. A page-turning adventure for kids 8-12 that the entire family will enjoy!
What happens when two eleven-year-old best friends find out this is their last summer together? They turn the worst news ever into the time of their lives in The Peonies: Summer in the City.
Poppy and Esme (aka The Peonies) live in the same apartment building in New York City where they share a lively, non-traditional "friend-family" and are practically inseparable. But on the last day of fifth grade, the girls' parents drop a bomb: Esme and her family are moving to California. After the shock wears off, the tweens set out to earn enough money to purchase two very special, very expensive, matching friendship necklaces. They start a dog walking business, Peony's Prancing Pups, and the adventure begins. Together, the Peonies impress skeptical grownups, tame unruly canines, and come to terms with the idea of living thousands of miles apart — all while having the best summer ever!
Join Poppy and Esme as they navigate the ups and downs of real-world subjects like friendship, family, and finances in this heart-warming story filled with loyalty, laughs, and lots of dogs!